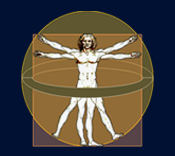 Well Man Clinics
Private Male GP
Private GP Gurvinder Singh is available to see at the clinic to help with any health concerns you may have, giving you time to discuss and advise on any health concerns.
As part of the Well Man Clinic Dr Singh offers consultation for all health concerns and can offer advice on concern with testicular lumps/lesions, Erectile Dysfunction, premature ejaculation, prostate checks and more.
Please refer the Private GP section for full list of fees.
Some test costs:
Prolactin blood test to determine erectile dysfunction on its own £35
Prostate Blood test (PSA) on its own £35
AFP and HCG blood test (should a lump on the testes be found following examination) £50
N.B We advise patients not to engage in sexual activity or vigorous physical exercise for at least 48 hours prior to having your blood tests taken to minimise false-positive results.
Please note these tests are not including consultation that would be required alongside the test.
PROSTATE SCREENING
Prostate Screening available, including a scan £ TBC
For Appointment:
Email:[email protected]
Tel:07535502085 | 01234 247414